Featured Restoration Projects
Church Window Restoration
Our restoration process varies depending on the type of project. For this one, we used windows from an old church house. Each piece of glass was taken out of the frame and insulated, and then we restored the frames and reglazed the glass back into place. Contact us to learn more about our window and restoration projects!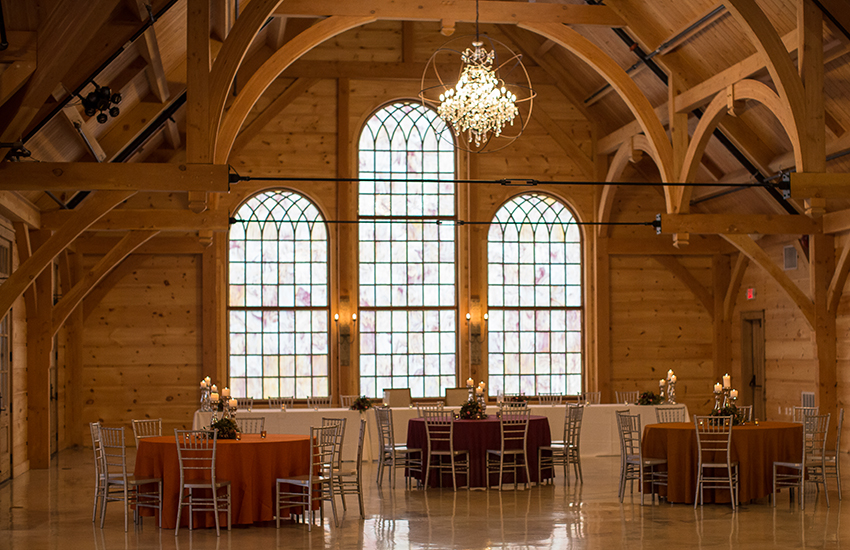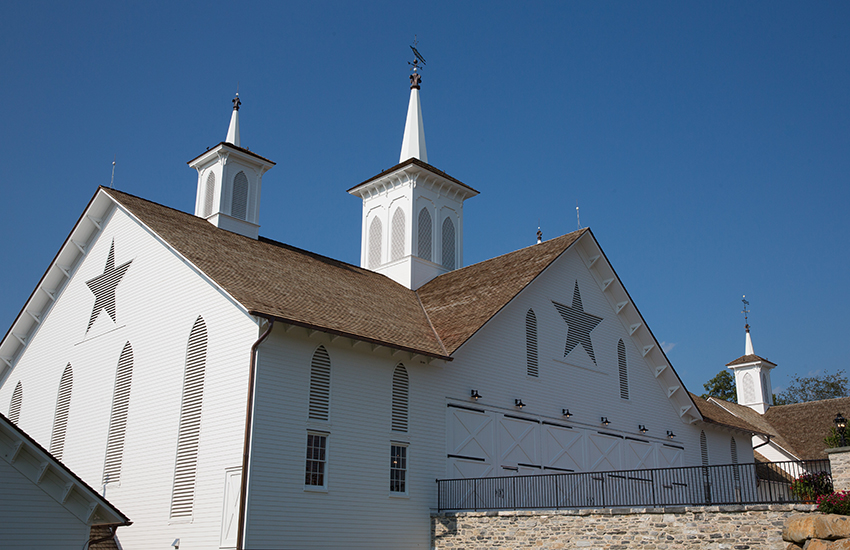 Historic Building Restoration
With most restoration projects, every piece is custom, as we are matching the original structure. This project involved a lot of detailed work—much of it done based off photos, as many of the structures were deteriorated. Our team worked on the corbels, louvers, doors, cupolas, and windows. The doors and cupolas were built with reclaimed wood on the inside and mahogany on the outside.
Reclaimed Door Restoration
In recreating an old door, we will use specific materials to help get the look down. This castle door is made from reclaimed thresher boards, carefully laminated together to have an old look on each side. We also included hammered hinges just like the old castle doors had.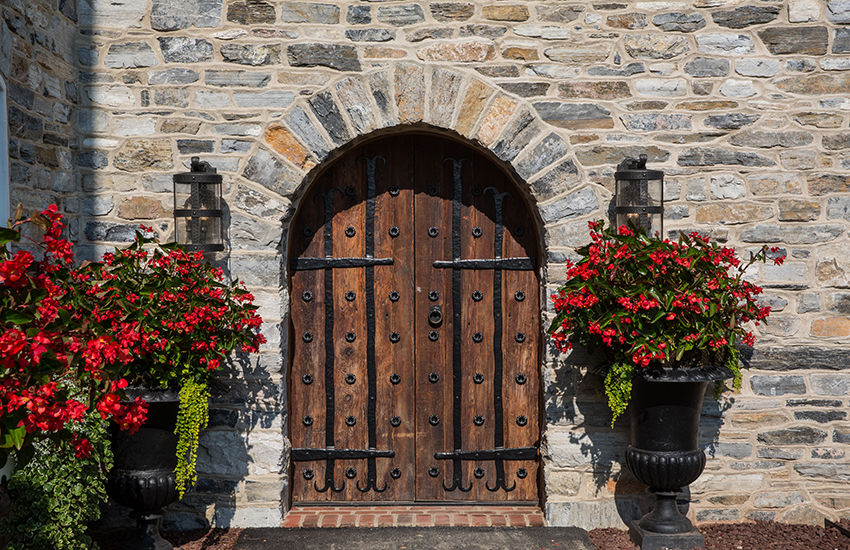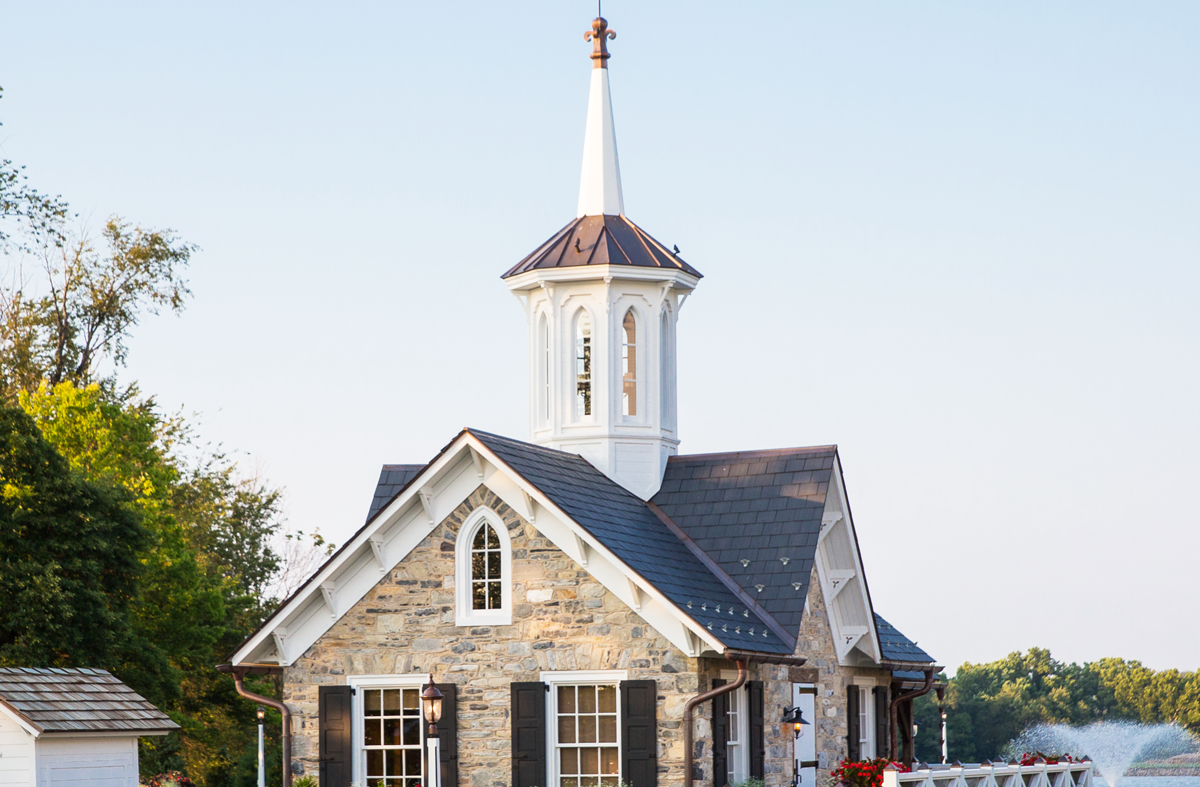 Custom Wood Window Restoration
We specialize in building custom wood windows to suit historical buildings. Rather than working with a manufacturer who will mass produce your windows, we take the time and care needed to custom design each one to reflect the time period of your building and offer long-lasting beauty and protection.