Sliding loft doors have become a popular choice in recent years. Not only do they add unique visual interest to a room, they function well in tight spaces where outward-swinging doors just won't do. Custom loft doors from Vintage Millwork & Restoration provide a perfect blend of style and functionality.
How to Use & Customize Loft Doors
Loft doors are ideal for small spaces, where open doors can get in the way or even become a hazard. Because they slide along the wall, loft doors are always tucked away neatly, whether they're open or closed. Use them for bathrooms, powder rooms, or closets along tight hallways. Add one to your pantry. Or, use one or more loft doors to divide a larger space into smaller areas.
Although sliding loft doors often have a barn-like or rustic look, making them ideal for the modern farmhouse aesthetic, our loft doors can be designed to suit your style and taste. Go for a basic design or something more ornate. Choose your favorite wood species, then amplify its grain with a stain. Or, for a pop of color, paint your sliding loft doors in any hue you choose.
Hardware is another way to dress up and customize your sliding loft door. Choose antique track and trolley or loop trolley hardware for the sliding mechanism. Add additional flair with hand-hammered custom hinges, latches, and pulls. If you can imagine it, our team can help you create it. To see some examples of our loft doors, check out our project gallery.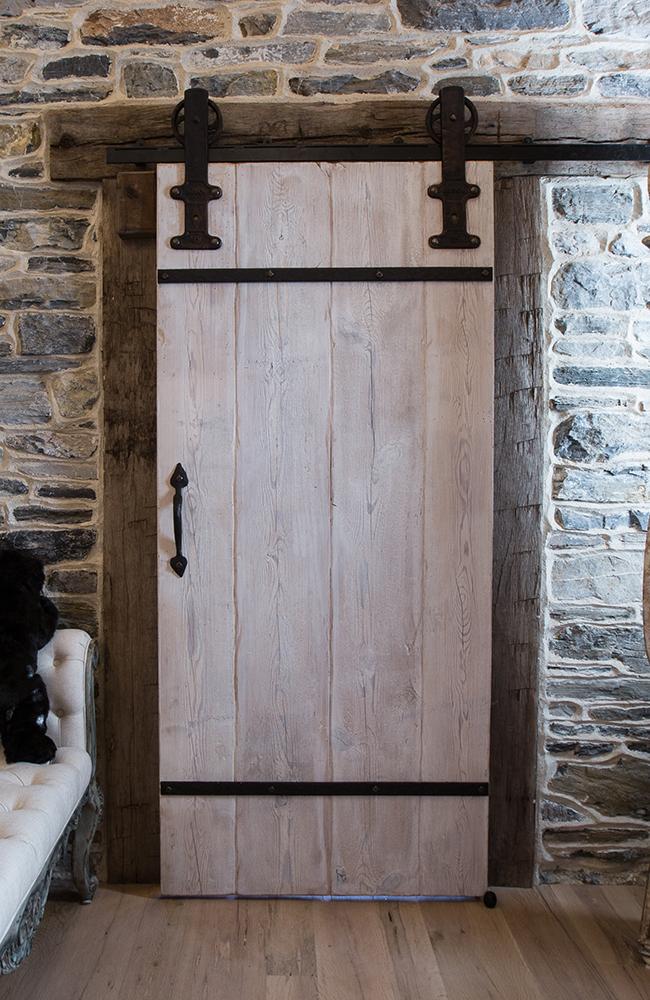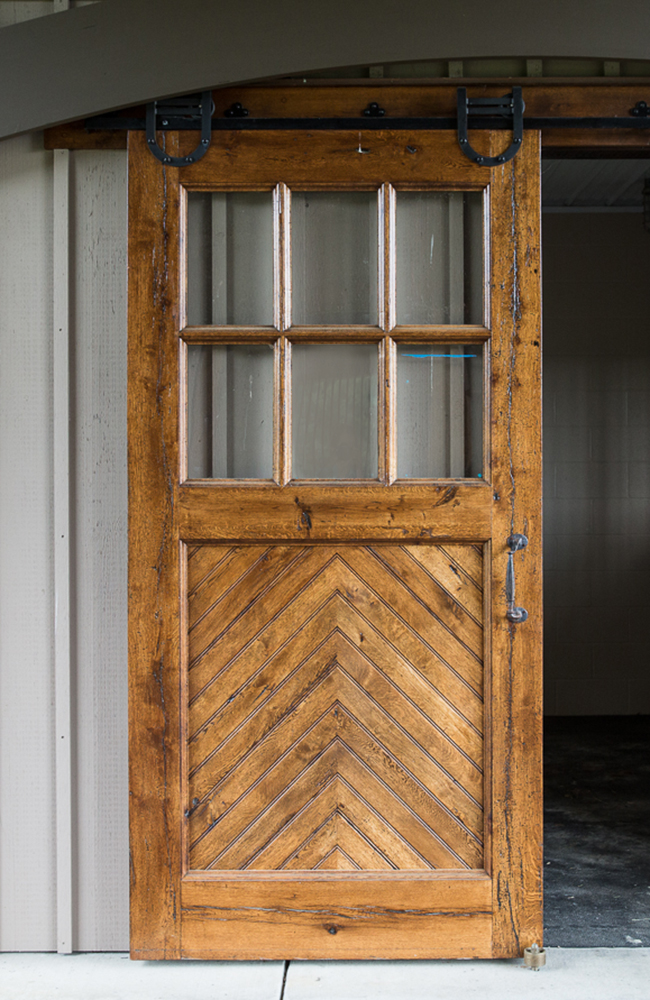 Why Choose Vintage Millwork & Restoration?
For more than 20 years, we've used old-world craftsmanship, modern technology, and high-quality materials to produce doors of outstanding beauty and performance. Our team is hands-on in each step of your project, from drafting the design to building and installing your finished loft door. We never take shortcuts, and our craftsmanship and state-of-the art CNC machine ensure precision and quality that's hard to find elsewhere. 
Whether you're an architect, builder, contractor, or homeowner, we understand your challenges and deliver quality custom doors without hassle. Tight timeline? Unusual request? We'll make it happen.
Start Your Loft Door Project Today
Are you ready to add a loft door (or several loft doors!) to your home or business? Click here to start your project today.
Or maybe you're unsure if a sliding loft door is right for your space? Contact us with your questions. At Vintage Millwork & Restoration, we pride ourselves on our personal approach and will help you choose the door that's right for you.