Offering a beautiful appearance that creates an inviting atmosphere and pleasing aesthetic, custom-made barn doors from Vintage Millwork & Restoration are the ideal choice for the style-conscious homeowner. Our team of experienced craftsmen combine expert-level workmanship with a unique style that gives these impressive entry points a distinct appearance unlike any other. Whether they're installed in a modern or contemporary space, custom barn doors turn heads and leave a lasting impression.
Set the Tone with Sliding Barn Doors
Sliding barn doors provide a unique look that's unmatched by their hinged brethren, traditional swinging doors. Having grown popular in recent years due to their impressive aesthetics and space-saving capabilities, sliding barn doors have transformed the living experience of countless homeowners. At Vintage Millwork & Restoration, we have the knowledge and experience to construct sliding barn doors of the highest quality using modern technology coupled with old-world building techniques. We offer a multitude of choice wood types, a variety of stains, and custom and standard hardware options to create superior sliding barn doors that suit any style.
If you can imagine it, our team can help you create it. To see some examples of our barn doors, check out our project gallery.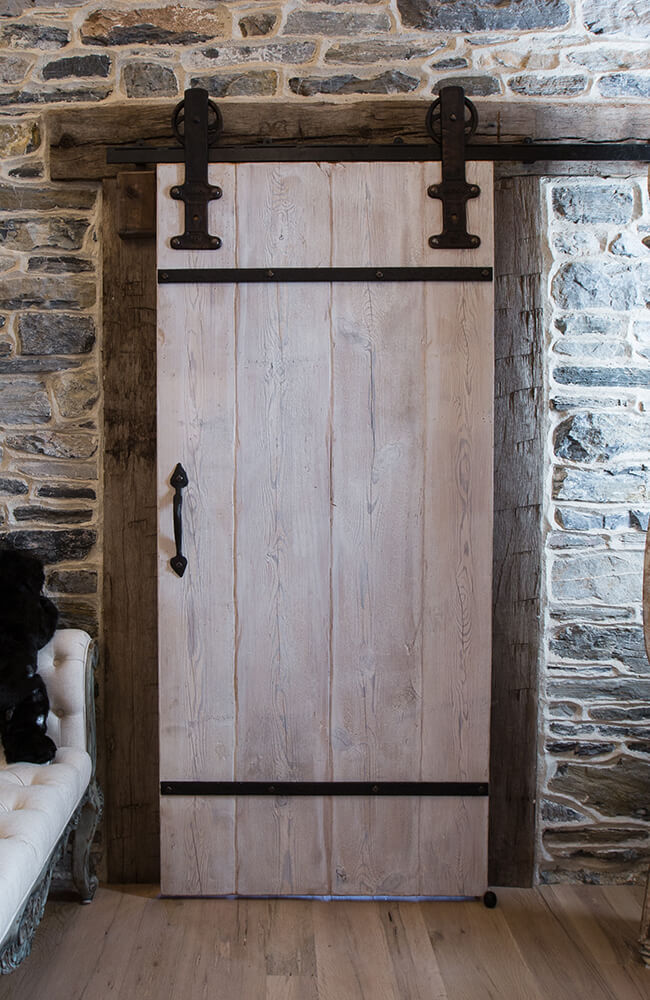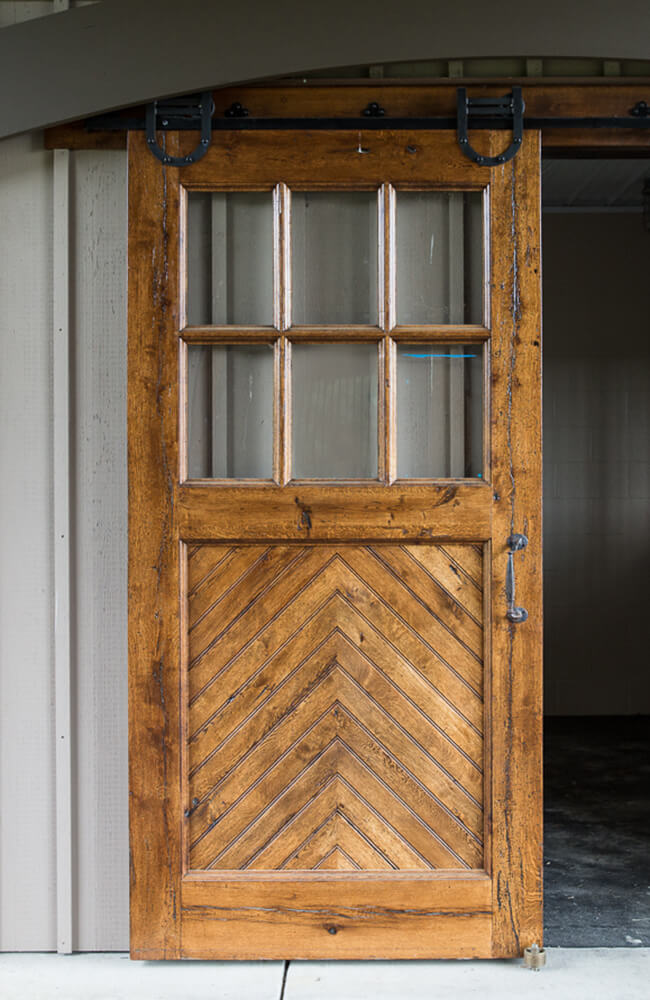 Create a Grand Entrance with Double Barn Doors
Perfect for creating a grand entrance that takes up little space, double barn doors boast a stunning appearance and open up your living space to new possibilities. Instead of swinging doors constantly impeding foot traffic around your home, double barn doors provide the luxury of leaving them open, allowing you to move freely. Not only that, but sliding barn doors are easy to open when your hands are full, making them an attractive option for homeowners who value functionality.
Ready to Build Your Barn Doors?
If you're ready to move forward with a custom-made barn door, or would simply like to learn more, contact the experienced team at Vintage Millwork & Restoration. Our old-world values and cutting-edge equipment make us the ideal choice for contractors, designers, and homeowners looking to build a sliding barn door like no other. Whether you have a specific design in mind or just know what you're looking for in a custom barn door, our experienced team can work with you to bring your vision to life. Contact us today to learn more.