Dutch doors, also called half doors, have been popular for centuries thanks to their versatility. The top half of the door can remain open while the bottom half is closed, allowing fresh air and light to enter — while keeping debris out and kids and pets in! Wooden Dutch doors from Vintage Millwork & Restoration are completely customizable, giving you free rein to have them look and function exactly as you wish.
Ideal for Interiors & Exteriors
True to their name, Dutch doors were popular in the Netherlands as far back as the seventeenth century. Settlers brought the style to early America, where exterior Dutch doors were often used on farmhouses to keep the animals out and children in.
Today, both exterior and interior Dutch doors are common. Sometimes also called stable doors, Dutch doors are a great choice for barn and equestrian spaces, as they allow air and light to come in without letting the animals out. Exterior Dutch doors are also ideal for homes, especially if you're going for a farmhouse look.
Interior Dutch doors add a unique touch to any room in a home or business. They work well for spaces such as offices and laundry rooms, where the top half of the door can remain open — perfect for keeping an eye on children or watching for visitors to arrive.
Our wooden Dutch doors are totally customizable to suit anyone's personal taste. Choose from a wide variety of wood species and stains, then add hinges, lock sets, pulls, and other hardware to achieve anything from a rustic farmhouse look to a modern Scandinavian-inspired aesthetic. We're proud to craft one-of-a-kind hand-forged metal hardware, but we also offer premium products from brands such as Ashley Norton and Rocky Mountain.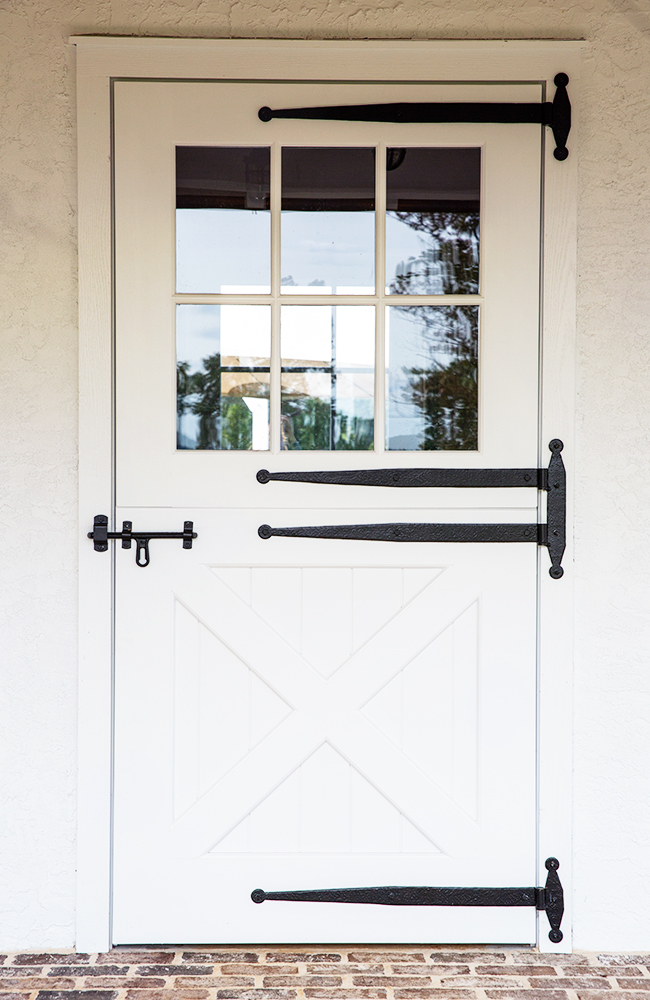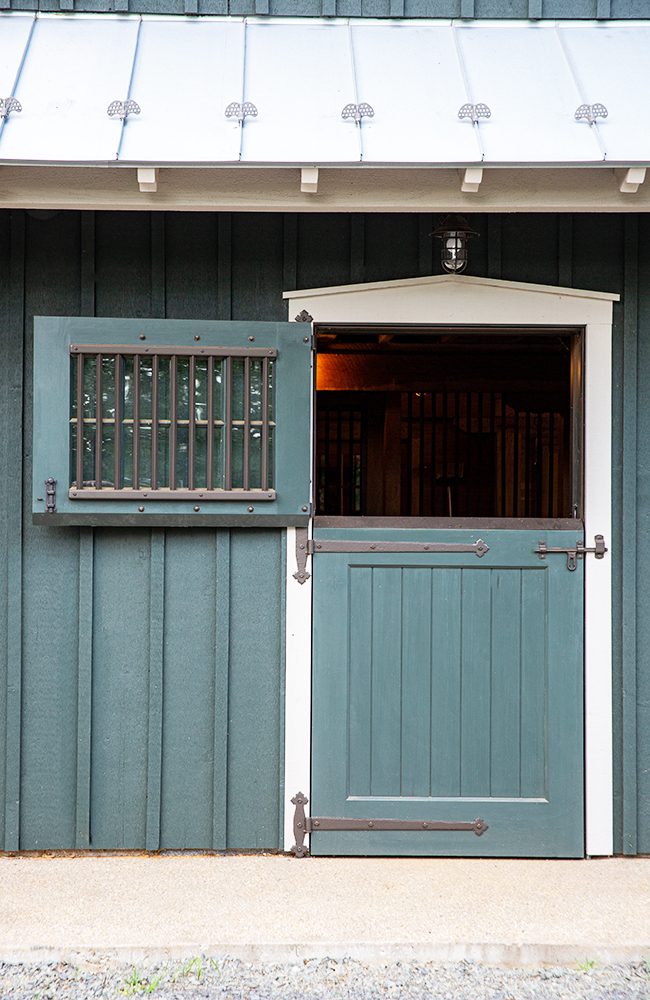 Why Choose Vintage Millwork & Restoration?
For more than 20 years, we've used old-world craftsmanship, modern technology, and high-quality materials to produce doors of outstanding beauty and performance. Our team is hands-on in each step of your project, from drafting the design to building and installing your finished Dutch doors. We never take shortcuts, and our craftsmanship and state-of-the art CNC machine ensure precision and quality that's hard to find elsewhere.
Whether you're an architect, builder, contractor, or homeowner, we understand your challenges and deliver quality custom doors without hassle. Tight timeline? Unusual request? We'll make it happen.
Start Your Dutch Door Project Today
Are you looking for Dutch doors for a client? Click here to start your project today.
Are you a home or business owner with questions about whether a Dutch door is right for your space? Talk to your architect or builder or contact us. At Vintage Millwork & Restoration, we pride ourselves on our personal approach and will help you choose the door that's right for you.