Custom-Built Screened Porch Doors
A screened porch adds versatile living space to any home — and a custom wooden screened porch door is the ideal finishing touch. No matter the style of home, Vintage Millwork & Restoration can design and build the perfect wooden patio door to match.
Beautiful & Durable Wooden Screened Porch Doors
Screened porches are a valuable addition to any home. They add more living space and can improve people's quality of life. Wooden screened patios or decks allow the feeling of being outdoors in the fresh air without the hassle of insects, rain, and harsh sunlight.
Screened porches can be customized for use in just two or three seasons or all year-round. We use fine screen netting in our porches and wooden screened porch doors, which can be changed out to windows when the weather turns cold. Our wooden screened porch doors are built to withstand warping in outdoor conditions, meaning you can rely on them to keep the outdoors out for longer than traditional wooden patio doors.
And no matter the architectural style, we can design custom patio doors to be a perfect fit. We'll work with you every step of the way to get the details just right, to choose the ideal wood species and finishes, and to create hand-forged hardware that is as beautiful as it is durable. Your wooden screened porch doors will look great coming or going and will last for years to come.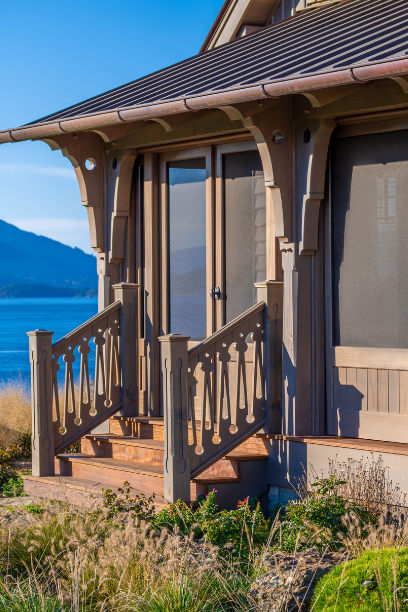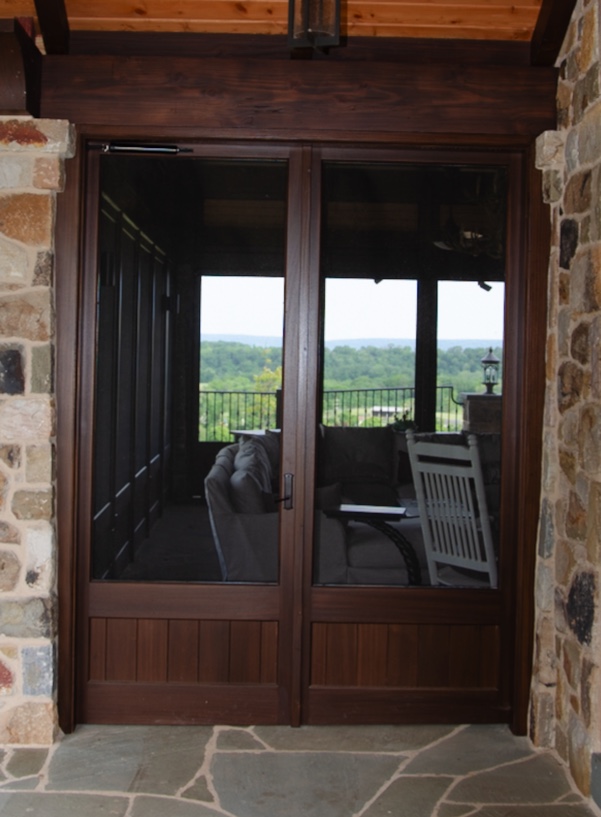 Why Choose Vintage Millwork & Restoration?
For more than 20 years, we've used old-world craftsmanship, modern technology, and high-quality materials to produce doors of outstanding beauty and performance. Our team is hands-on in each step of your project, from drafting the design to building and installing your finished screened porch door. We never take shortcuts, and our craftsmanship and state-of-the art CNC machine ensure precision and quality that's hard to find elsewhere.
Whether you're an architect, builder, contractor, or homeowner, we understand your challenges and deliver quality custom doors without hassle. Tight timeline? Unusual request? We'll make it happen.
Start Your Screened Door Project Today