Custom-Built Garage Doors
Because of their large size, garage doors can be a major focal point of a property — make sure they look fantastic! Custom garage doors ensure you get the quality you need with the look you want, complementing the other exterior doors of a home or business.
Wooden Garage Doors Give a Warm Welcome
The door is an important part of any garage. Garage doors keep belongings from view and protect them from the elements and theft. But in addition to their functionality, garage doors welcome people home. Wood's natural warmth makes that greeting a warm one. Solid wood garage doors from Vintage Millwork & Restoration are both beautiful and well-constructed, offering curb appeal, performance, and peace of mind.
Custom wooden garage doors allow you to achieve just about any style you want. Choose from a variety of wood species and stains to create a cohesive look with the other exterior doors of a building. Add custom hand-forged hardware for distinctive style and rugged durability.
Depending on the size of your custom garage doors, they may be made from a single panel or several jointed panels that roll on tracks. They can be designed to open manually or by using an electric opener. At Vintage Millwork & Restoration, we'll work with you every step of the way to build the custom garage doors that suit your project best.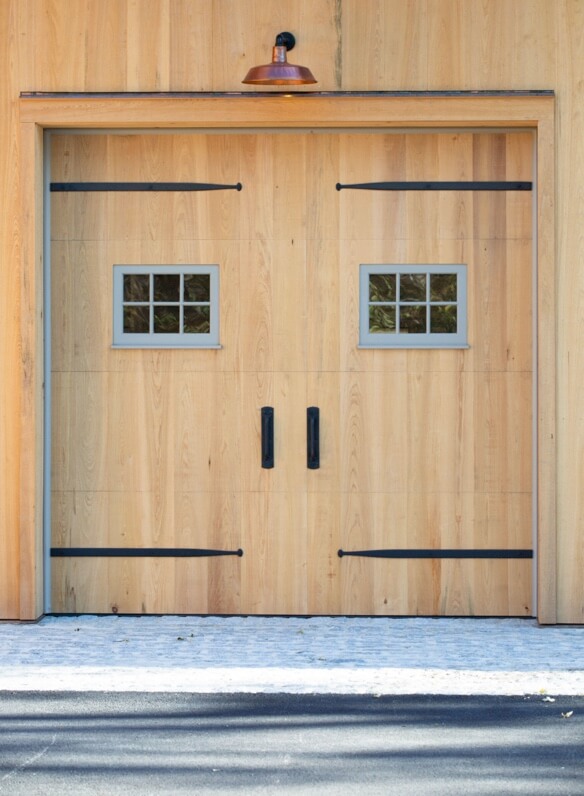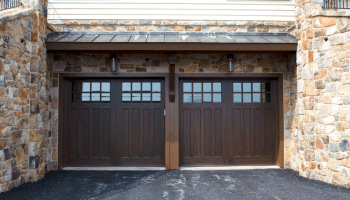 Why Choose Vintage Millwork & Restoration?
For more than 20 years, we've used old-world craftsmanship, modern technology, and high-quality materials to produce doors of outstanding beauty and performance. Our team is hands-on in each step of your project, from drafting the design to building and installing your finished garage door. We never take shortcuts, and our craftsmanship and state-of-the art CNC machine ensure precision and quality that's hard to find elsewhere. Whether you're an architect, builder, contractor, or homeowner, we understand your challenges and deliver quality custom doors without hassle. Tight timeline? Unusual request? We'll make it happen. To see some examples of our work,
check out our project gallery
.
Start Your Garage Door Project Today
Do you have questions about building the right custom garage door for your project? Contact us. If you're a homeowner building a new home, talk to your builder or architect about working with us. At Vintage Millwork & Restoration, we love collaborating with our customers to ensure every last detail is just as you imagined.