Make a good first impression with a unique front entryway. Ready for a new look inside? Our interior doors add flair. With more than 20 years' experience, we customize every detail of your custom wood doors, from wood species, to stain color, to the amount of light filtering through your entryway.
You know your style; we know custom millwork. From the start, you'll be partnered with an engineer who will turn your vision into a beautiful, high-quality solid wood door that matches your design and functionality needs.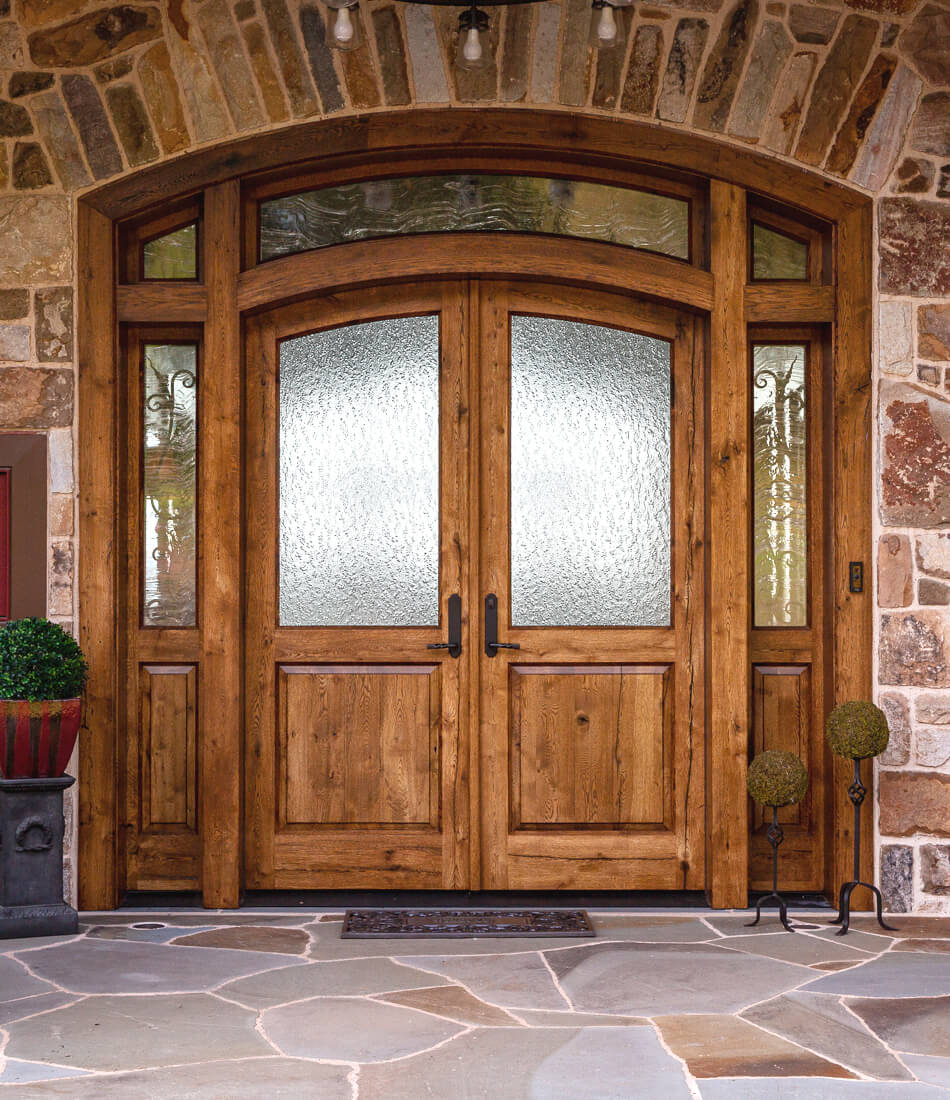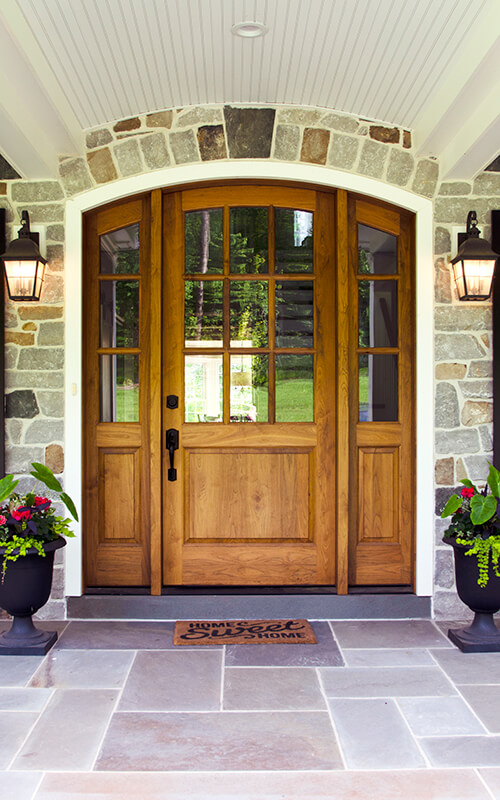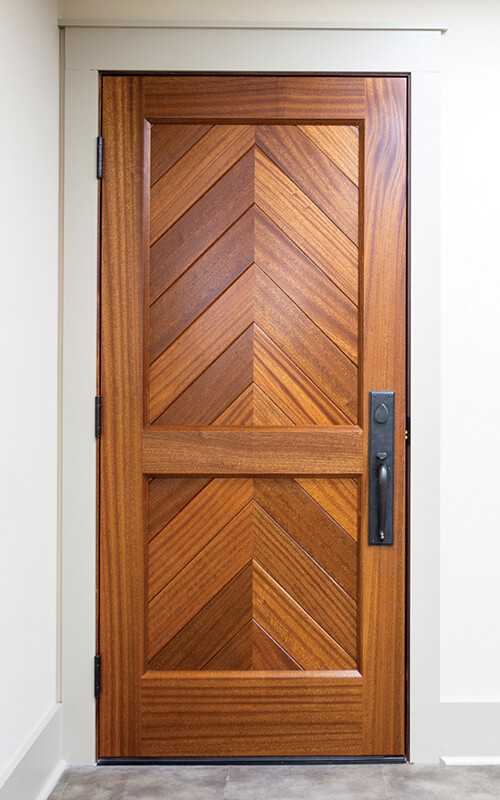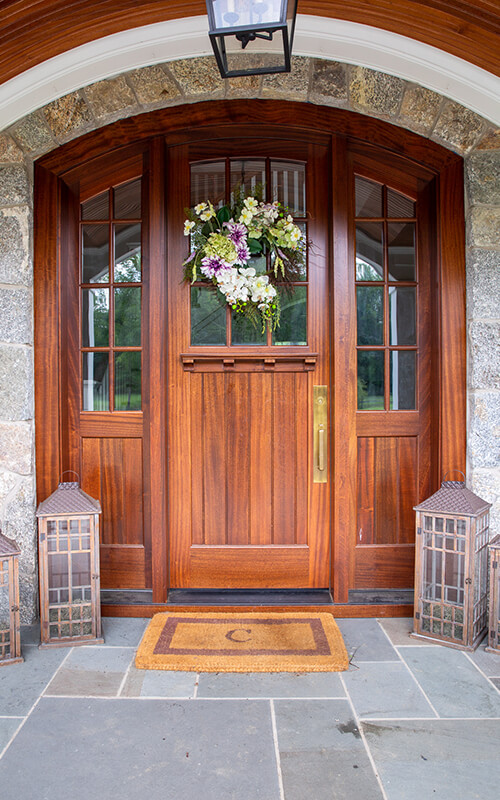 We work with architects, builders, general contractors, interior designers, and homeowners. We understand your unique situations and streamline the production and installation process to deliver consistent quality — hassle-free. Tight timelines, out-of-the-box requests…give us what you got, and we'll make it happen.

"We worked with Amos and his team on a custom sapele mahogany front door and trim for our home. They never made us feel that it was too small of a project even though they were busy with much larger projects at the time. We were impressed with how detailed they were and how they allowed us to be very involved in the process. We were very pleased with the whole experience... Our door is a staple of our home!"
- Sarah B
"My first exposure to Vintage was meeting Amos Fisher to inquire if they could replicate the front façade windows of a 1913 building I was restoring [the West Reading Motor Club]. Amos and Daniel Glick were wonderful to deal with and replicated the exterior and interior window moldings and updated the windows with insulated glass. Their craftsmanship was so outstanding they were asked to do a number of additional projects at this site. In 2020, the restoration won a Pennsylvania Main Street Townie Award for best restoration. 
Subsequent to this project, I reached out again to Amos for building custom front and garage doors for a new Craftsman-style residence. These doors make the new home stand out. They are great to work with, and their quality is superb."
- Frank Cocuzza