Providing both curb appeal and security, wooden driveway gates add a touch of class to your property and make an unforgettable first impression on your guests.
We design custom driveway gates to suit your property and your style. Built with traditional mortise-and-tenon joinery, our solid wood driveway gates are made to last — and look great while doing so.
Vintage Millwork and Restoration is your ideal choice for a custom driveway gate builder. Our team of expert designers and craftsmen will work with you from start to finish to ensure every detail is just right, and you'll enjoy a custom driveway gate that's both sturdy and beautiful for years to come. If you're ready to discuss your wooden driveway gate plans, fill out our form!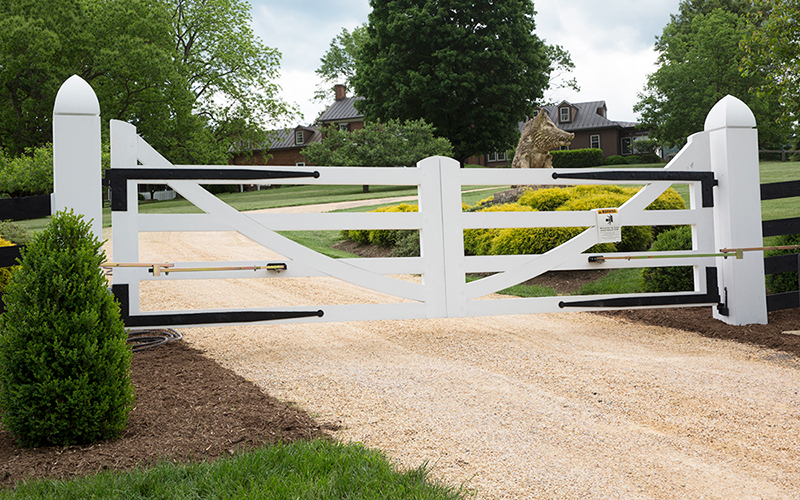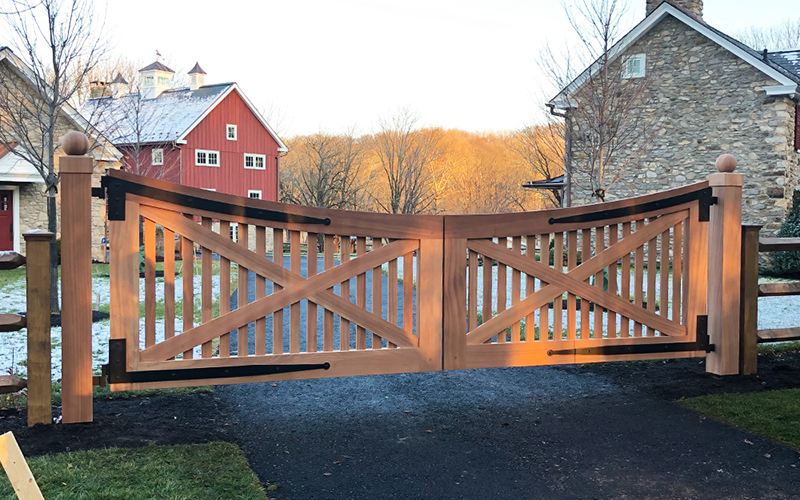 "We worked with Amos and his team on a custom sapele mahogany front door and trim for our home. They never made us feel that it was too small of a project even though they were busy with much larger projects at the time. We were impressed with how detailed they were and how they allowed us to be very involved in the process. We were very pleased with the whole experience... Our door is a staple of our home!"
- Sarah B
"My first exposure to Vintage was meeting Amos Fisher to inquire if they could replicate the front façade windows of a 1913 building I was restoring [the West Reading Motor Club]. Amos and Daniel Glick were wonderful to deal with and replicated the exterior and interior window moldings and updated the windows with insulated glass. Their craftsmanship was so outstanding they were asked to do a number of additional projects at this site. In 2020, the restoration won a Pennsylvania Main Street Townie Award for best restoration. 
Subsequent to this project, I reached out again to Amos for building custom front and garage doors for a new Craftsman-style residence. These doors make the new home stand out. They are great to work with, and their quality is superb."
- Frank Cocuzza