It's All in the Details
Custom Door Supplier in Lancaster, PA
For more than 20 years, Vintage Millwork & Restoration has been the expert door supplier and door manufacturer, using old-world craftsmanship, modern technology, and first-class materials to produce custom doors of outstanding quality and timeless design. With a hands-on approach to the entire process, we are the perfect partner for custom builders, designers, and architects. We take great pride in what we do to exceed your expectations and make your vision come to life. Our custom doors are tailored to your project's unique design and style, enhancing the aesthetic of any space to make a lasting first impression. We are your trusted door supplier and door manufacturer for all your custom projects and restoration needs.
Custom Doors
Nothing sets the tone and creates atmosphere quite like a bespoke door.  At Vintage Millwork & Restoration, we are a professional door supplier and door manufacturer that builds custom doors ranging in style from modern to rustic, for  variety of industries and uses, including interior doors, exterior doors, barn doors, garage doors, and more.  Choose one of our eight door types below to learn more today.
Custom Millwork
When it comes to custom millwork, you can see and feel the difference of our superior materials and custom designs. Our expert craftsmen can build a stunning cupola for your luxury barn or design boot shelves, blanket holders, and other accessories for your custom tack room. No one else can match our level of millwork expertise. If you can envision it, we can create it.
Door Manufacturers Committed to Excellence
As a custom door manufacturer and door supplier, Vintage Millwork & Restoration specializes in working closely with custom builders, designers, and architects to create high-quality doors tailored to meet your specific needs. Our custom designs will take your project to the next level. Whether you want an impressive sliding barn door, a unique carriage-style garage door, or a rustic exterior door, we are the door manufacturer and door supplier to trust when you want the job done right.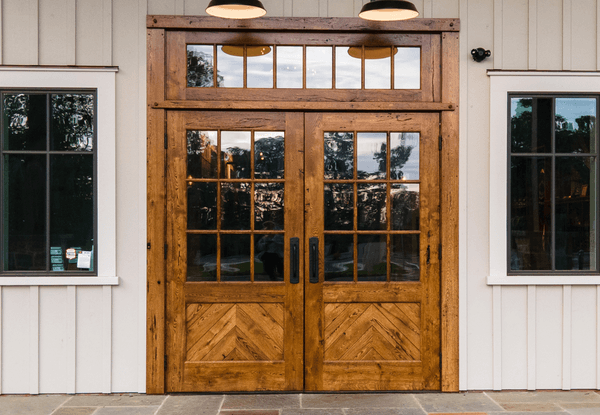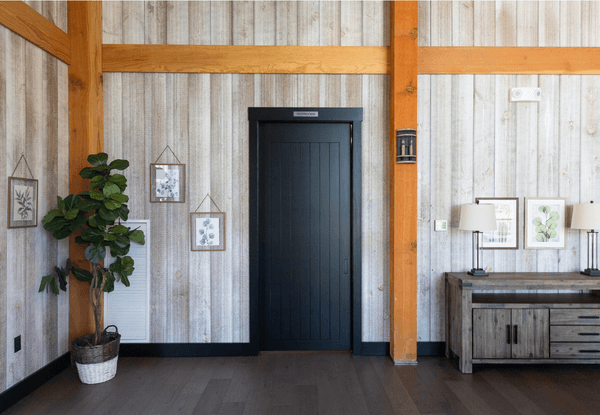 Custom-Built Doors of Exceptional Quality
There's no better way to make a grand entrance than with a gorgeous custom door designed specifically to match your distinct style. Vintage Millwork & Restoration's custom wood doors are a blend of beauty and strength, using a variety of wood species, each with its own warm, unique texture and character to suit your project. We are a custom door manufacturer and door supplier that specializes in using reclaimed wood to provide a distinct vintage look, giving old wood pieces a new life.
Ready to Get Started? 
If you're searching for a quality exterior door manufacturer or custom door supplier, Vintage Millwork & Restoration is your go-to source for beautiful designs and quality craftsmanship. Each one of our doors is tailored to honor the style and aesthetics of your unique project. We are honored to partner with you to bring your vision to life. If you're ready to get started on your custom door project, contact us today.
"We worked with Amos and his team on a custom sapele mahogany front door and trim for our home. They never made us feel that it was too small of a project even though they were busy with much larger projects at the time. We were impressed with how detailed they were and how they allowed us to be very involved in the process. We were very pleased with the whole experience... Our door is a staple of our home!"
- Sarah B
"My first exposure to Vintage was meeting Amos Fisher to inquire if they could replicate the front façade windows of a 1913 building I was restoring [the West Reading Motor Club]. Amos and Daniel Glick were wonderful to deal with and replicated the exterior and interior window moldings and updated the windows with insulated glass. Their craftsmanship was so outstanding they were asked to do a number of additional projects at this site. In 2020, the restoration won a Pennsylvania Main Street Townie Award for best restoration. 
Subsequent to this project, I reached out again to Amos for building custom front and garage doors for a new Craftsman-style residence. These doors make the new home stand out. They are great to work with, and their quality is superb."
- Frank Cocuzza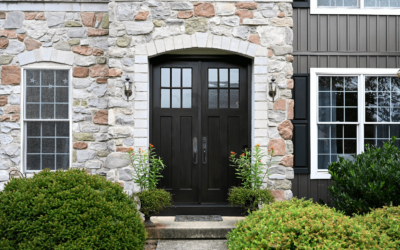 A beautiful custom wood door on your home, barn, stable, or outbuilding welcomes all who enter with stunning craftsmanship and detail. To preserve it for generations to come, only a few simple...