A beautiful custom staircase can make a huge visual impact in a building's interior, whether it's a home, business, or other structure. When you work with the stair contractors of Vintage Millwork & Restoration, you can be sure this integral part of your project is beautiful, functional, and durable.
Are you envisioning an ornate staircase? No matter if it seems complicated, we can build it. Our craftsmen have the experience and expertise to create a custom staircase to suit any style and fit the function of any building.
A Staircase Builder You Can Trust
Trust Vintage Millwork & Restoration to be your stair contractor. Put simply, there are no heavy timber stairs on the market quite like ours. We use traditional mortise-and-tenon joinery to create a solid fixture that lasts, and our variety of wood species and hammered balusters ensure you can make a design statement. Our team of staircase builders will take the time to understand your project to build the best bespoke staircase for you. Questions? Contact us today!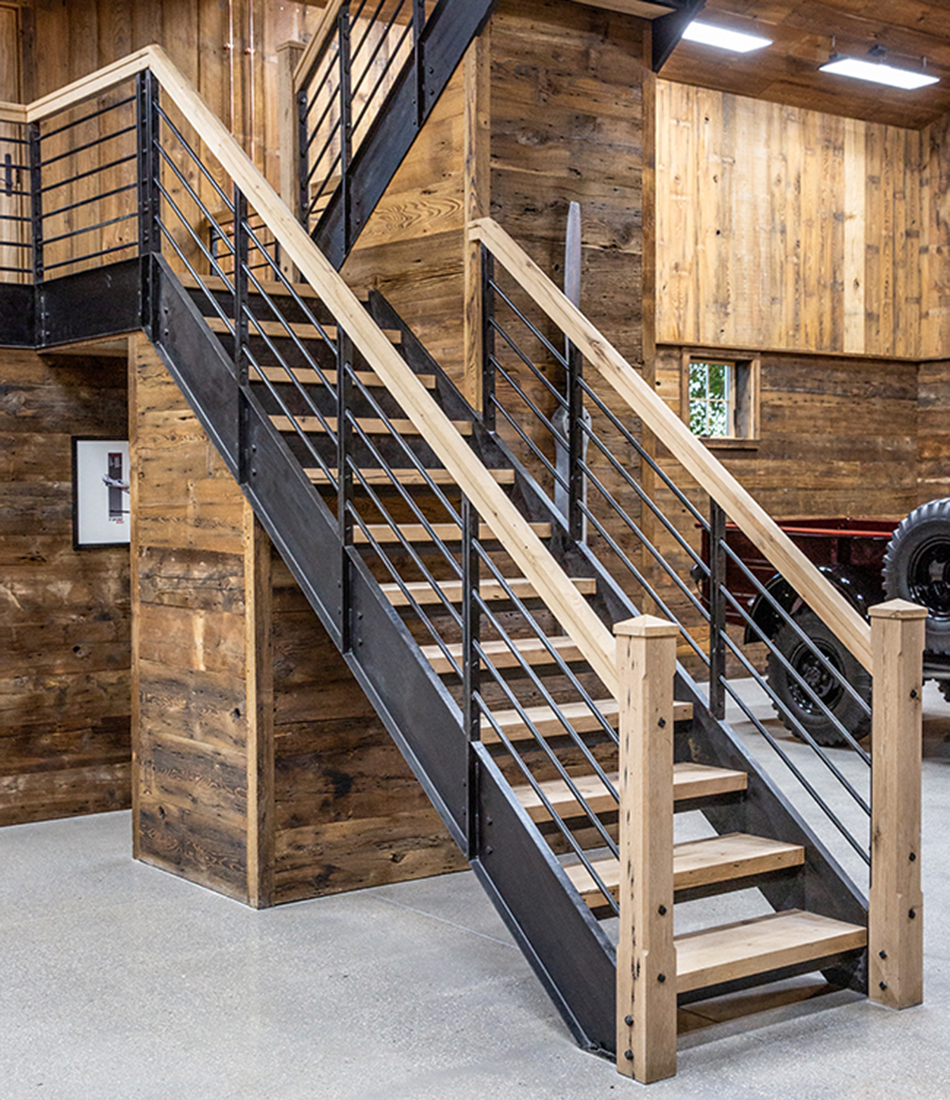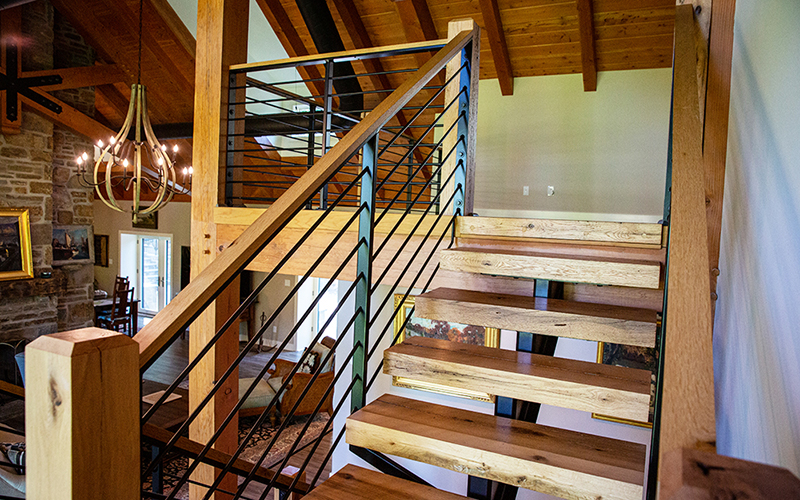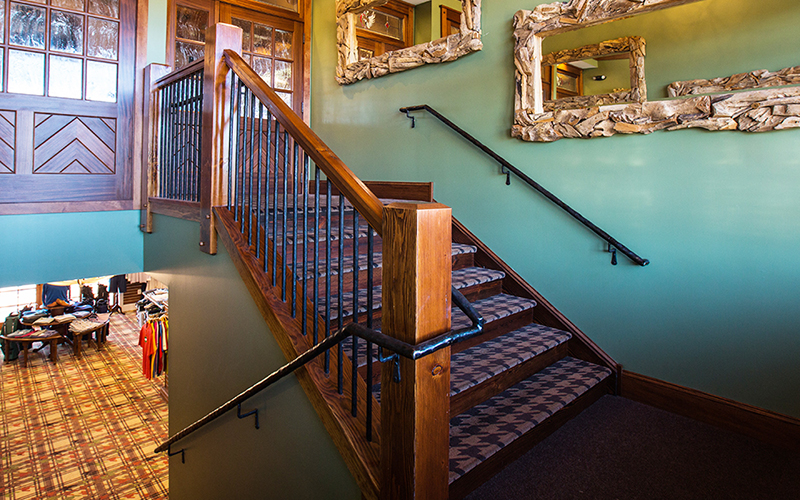 "We worked with Amos and his team on a custom sapele mahogany front door and trim for our home. They never made us feel that it was too small of a project even though they were busy with much larger projects at the time. We were impressed with how detailed they were and how they allowed us to be very involved in the process. We were very pleased with the whole experience... Our door is a staple of our home!"
- Sarah B
"My first exposure to Vintage was meeting Amos Fisher to inquire if they could replicate the front façade windows of a 1913 building I was restoring [the West Reading Motor Club]. Amos and Daniel Glick were wonderful to deal with and replicated the exterior and interior window moldings and updated the windows with insulated glass. Their craftsmanship was so outstanding they were asked to do a number of additional projects at this site. In 2020, the restoration won a Pennsylvania Main Street Townie Award for best restoration. 
Subsequent to this project, I reached out again to Amos for building custom front and garage doors for a new Craftsman-style residence. These doors make the new home stand out. They are great to work with, and their quality is superb."
- Frank Cocuzza