Custom-Made Carriage Doors
Before the dawn of the automobile and keeping cars in garages, people got around by horse and carriage and stored them in their barns. Barn doors swung outward and were built large enough to allow the carriages to fit through, and hence, carriage doors were born. Today, carriage-style garage doors are a popular choice for those who want modern functionality with a traditional, timeless look.
Custom Carriage Doors for Garages
Wooden carriage doors are popular for their appealing design aesthetic, and they can significantly increase the curb appeal of a garage. But of course, garage doors need to function well too. Vintage Millwork & Restoration designs and crafts carriage house garage doors of outstanding beauty and performance.
Custom carriage doors let you achieve just about any design style you can think of. Choose from a variety of wood species, and add a stain to bring out the natural grain. Or, paint wooden carriage doors to add a pop of color. Windows can be incorporated as well, and custom hand-forged hardware is the perfect finishing touch for distinctive style and rugged durability.
To see some examples of our work, visit our project gallery and select Hardware. We'll work with you every step of the way to build the custom carriage style garage doors that suit your project best. Whether you know exactly what you want or need a little help, our team has the knowledge and experience to guide you through the process and create carriage doors that make a statement.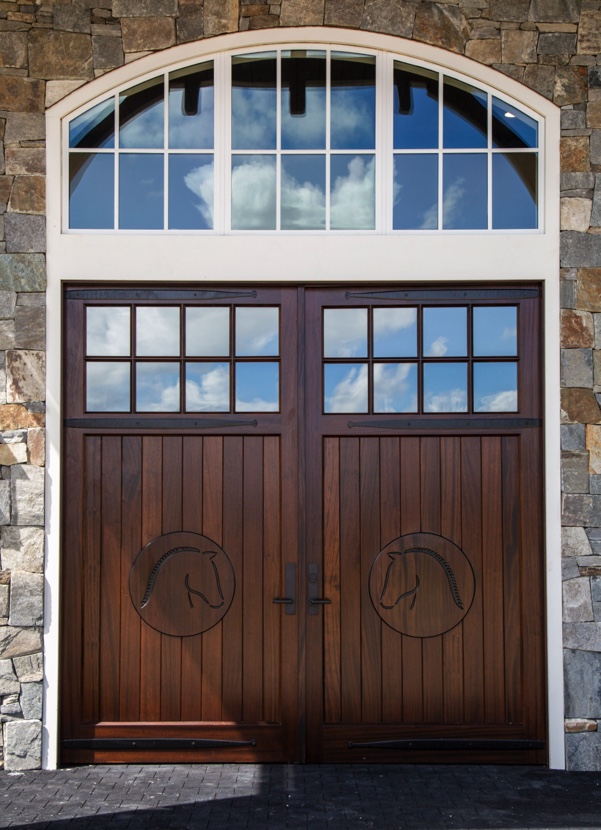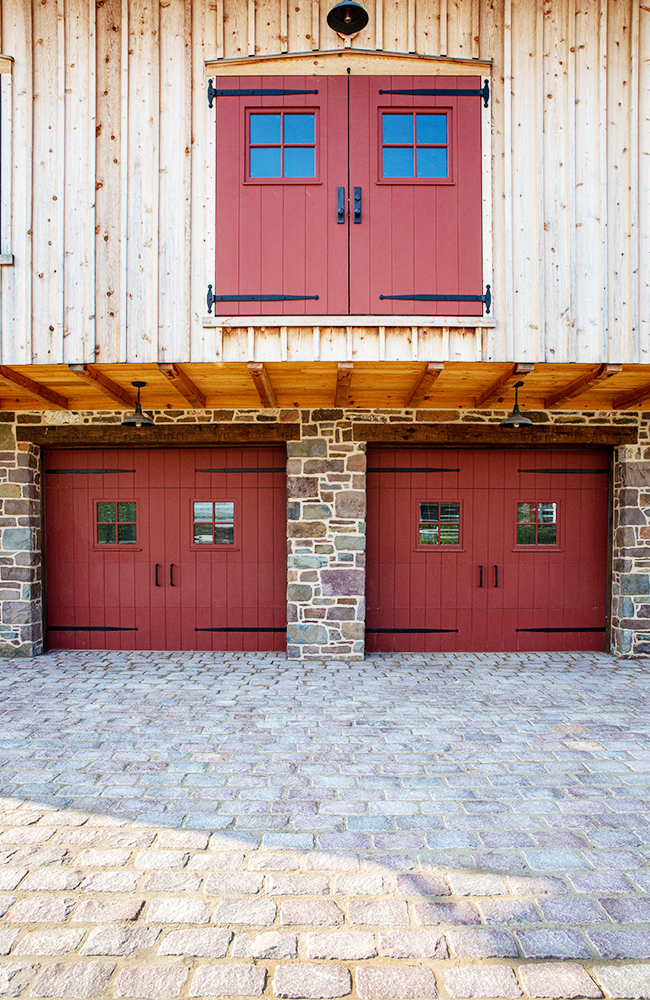 Why Choose Vintage Millwork & Restoration?
For more than 20 years, we've used old-world craftsmanship, modern technology, and high-quality materials to produce doors of outstanding beauty and performance. Our team is hands-on in each step of your project, from drafting the design to building and installing your finished carriage doors. We never take shortcuts, and our craftsmanship and state-of-the art CNC machine ensure precision and quality that's hard to find elsewhere. 
Whether you're an architect, builder, contractor, or homeowner, we understand your challenges and deliver quality custom doors without hassle. Tight timeline? Unusual request? We'll make it happen.
Start Your Carriage Door Project Today
Is the distinctive look of a carriage door perfect for your project? Click here to start today. Or maybe you're unsure if a carriage door is right for you? Contact us with your questions. At Vintage Millwork & Restoration, we love connecting with our customers to help you choose the perfect door.