Beyond simply allowing you to come and go, entry doors act as a focal point for the exterior of your home or business. Custom exterior doors from Vintage Millwork & Restoration ensure your entryway makes a distinctive first impression.
Wooden Entry Doors Make a Grand Entrance
Nothing sets the tone for an entryway quite like a beautiful custom door. Wooden exterior doors, in particular, provide a warm welcome for friends, family, and customers. They increase a building's curb appeal and often provide a great return on investment. But did you know that wooden entry doors are both endlessly customizable and extremely durable?
Whether you prefer rustic, traditional, Craftsman, mid-century modern, or any other architectural style, we can design, build, and install the perfect custom exterior door for you. We'll help you select the right wood species and finishes to stand up to the elements and achieve the look you desire. Hand-forged hardware takes your custom design to the next level, or you can select fine products from our inventory, including brands such as Ashley Norton and Rocky Mountain Hardware.
Of course, looks aren't everything. Entry doors endure heavy use and constant exposure to dirt, rain, and sunlight, so you need a tough custom exterior door that lasts. Wooden entry doors from Vintage Millwork & Restoration are engineered for added strength. We start with quality wood, then layer it in quarter-inch pieces with the grains running in different directions to minimize points of weakness and the potential for warping. The result is a solid, durable wooden exterior door that provides better thermal insulation and can last longer than standard doors.
Are you replacing an exterior door in an old building? Adding a door to a brand-new build? Our custom size exterior doors fit any project. We're experienced in everything from historical restorations to new builds, so you can rest assured you won't be boxed in to standard door sizes.
Looking for a little inspiration? See some of our custom exterior doors in our project gallery.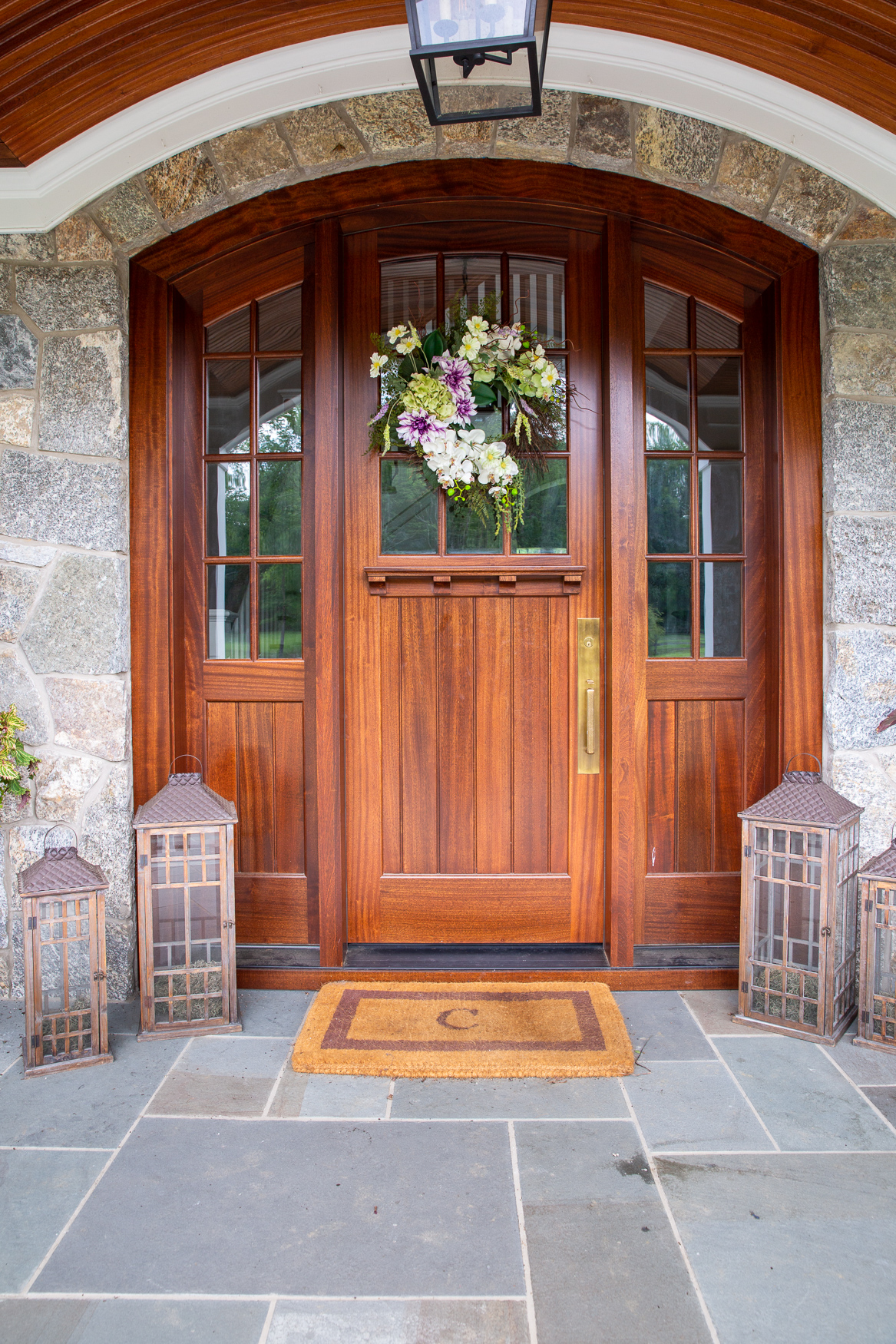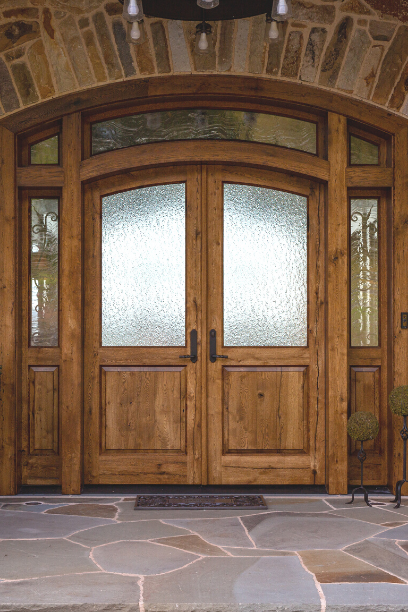 Why Choose Vintage Millwork & Restoration?
For more than 20 years, we've used old-world craftsmanship, modern technology, and high-quality materials to produce doors of outstanding beauty and performance. Our team is hands-on in each step of your project, from drafting the design to building and installing your finished entry door. We never take shortcuts, and our craftsmanship and state-of-the art CNC machine ensure precision and quality that's hard to find elsewhere.
Whether you're an architect, builder, contractor, or homeowner, we understand your challenges and deliver quality custom doors without hassle. Tight timeline? Unusual request? We'll make it happen.
Start Your Entry Door Project Today
Are you ready to add a custom entry door to your home or business?
Click here to start your project today.
Or maybe you have questions regarding the perfect entry door for you? Contact us. At Vintage Millwork & Restoration, we love working with our customers to turn your vision into a beautiful, high-quality solid wood door that suits your design and functionality needs.